Cooperation with law-enforcement agencies
Yettel Hungary fulfils its obligation to supply authorities with investigative powers (police, National Tax and Customs Authority, prosecutor's office, courts, etc.) with information at a national level, within a strict legal framework, 24/7.
The scope of information which may be controlled and made available and the information retention period are both specified by law.
Since 2000, the number of requests for information by the authorities has increased almost five-fold and continues to grow.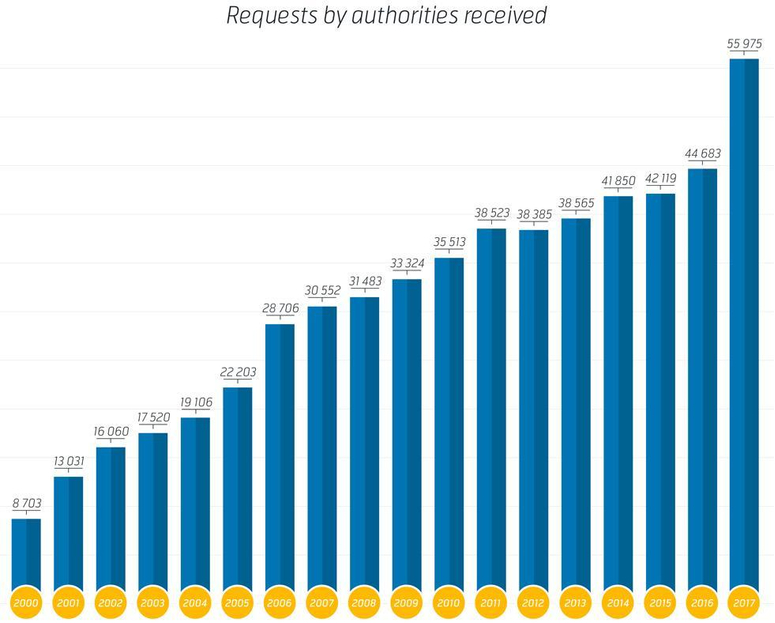 *Yettel in cooperation with the Police introduced its electronic data exchange system in July 2016 . As opposed to the previous practice when a request could contain several data requests, now through this electronic data exchange each request can only contain one. Owing to this there has been a slight increase in the number of requests.
The team uses software developed specifically to meet information supply needs in order to respond to requests for information within 30 days of receipt. Employees assist the work of the investigative authorities by supplying information outside business hours, primarily in urgent cases involving crimes against life (e.g. disappearance, murder, threats of public endangerment, armed robbery, acts of terrorism, human smuggling, etc.).
Priority is also given to processing requests for supplying the information required to detect terrorist threats and foreign acts of terrorism effectively.
It is important to note that a significant number of cases where assistance was provided involved people going missing through no fault of their own, including children and elderly people wandering away, hikers getting lost and accident victims. Thanks to supplying information quickly, it has been possible to save many people who went off to unknown locations with the intention of committing suicide.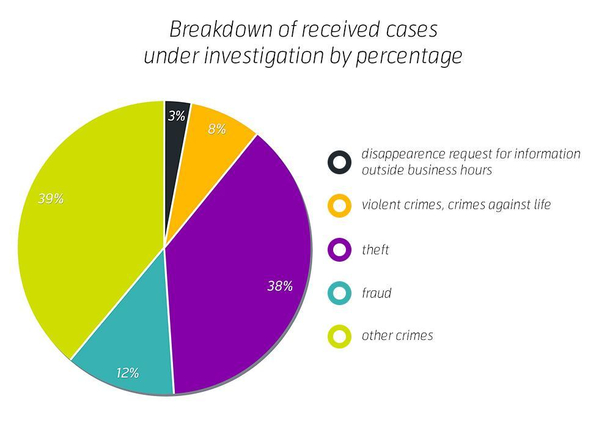 More information on data protection and the applicable laws can be found here.
Statistics for 2018 (updated quarterly)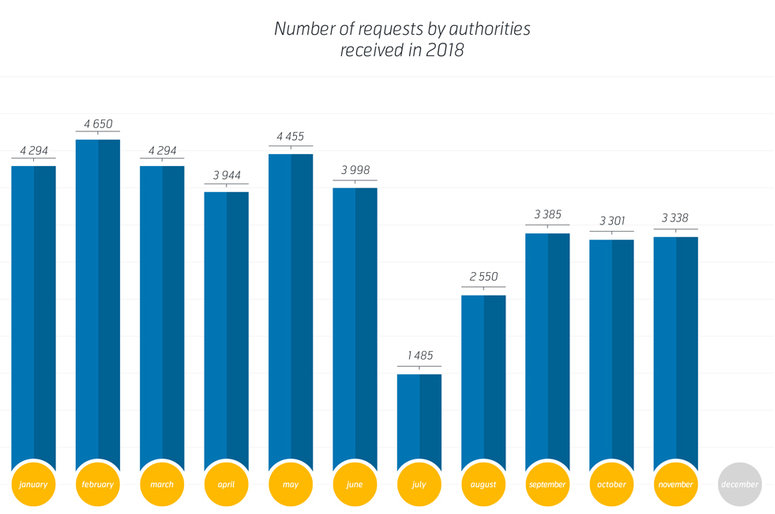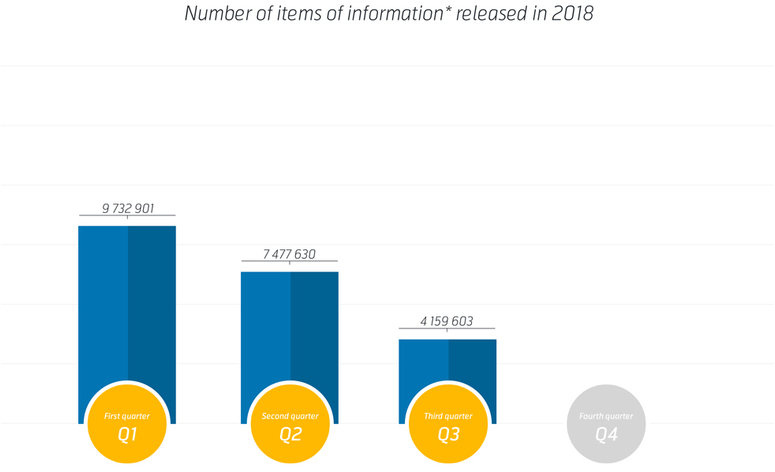 * The information includes the number of call records, e.g. data, cell and call traffic as well as subscriber data.