Yettel's employment ethos recognises that people's desire to learn and grow doesn't end when they leave secondary school, university or even after several years in a multinational environment. This desire can be fulfilled in part through versatile job responsibilities and in part through the development and training opportunities offered by their employer. At Yettel, such an opportunity is Learning Week, an event that has evolved from the company's previous annual Learning Day. Instead of a one-day program, Yettel has now provided its employees with an opportunity for organised self-development and learning over four days. Employees at the HQ in Törökbálint, the call center in Szeged and the retail network were able to choose from a range of programs, spread over the morning and afternoon between Tuesday and Friday to balance active working hours.
In line with the motto of the event ("Adapt to the changing world"), topics were selected to promote adaptability, such as using artificial intelligence, effective collaboration, project management, data visualisation, effective presentation, or understanding Generation Z. The program was opened by musician and psychologist Livius Varga (Quimby, A kutya vacsorája) who candidly shared with Yettel staff his own story of coping with huge ups and downs and adapting to the changing world. In addition to inspiring kick-off presentations, interactive workshops were held where participants learned more about each topic with the support of external experts and training partners. In some sessions, Yettel experts were also given an opportunity to share their knowledge as speakers.
"At Yettel, we believe in the importance of lifelong learning, which is why we place great emphasis on personal growth. Developing and expanding your skills and knowledge can be one of your best assets in a rapidly changing world, as your ability to adapt will enable you to face challenges with greater confidence and successfully manage critical situations by mobilising your internal resources. We want to support our employees in broadening their knowledge and increasing their adaptability by providing them with actionable ideas that can be incorporated into their everyday work and by offering them community building activities," said Enikő Szalai, Chief HR Officer of Yettel Hungary.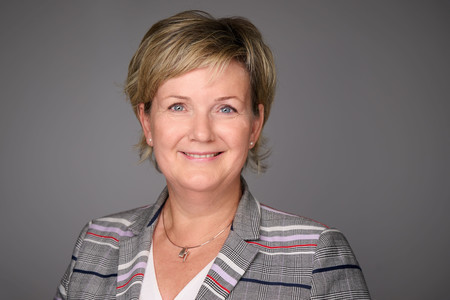 The organisers aimed to make the themes of the Learning Week practical and relevant so that each employee could find an idea or takeaway to incorporate into their everyday work and mindset. The program also included community-building activities, such as a special escape room and other cooperative games in which colleagues could participate in teams of 4-6.
The nearly 900 colleagues working at Yettel HQ were able to follow the presentations in person and online and they also had the opportunity to participate in the workshops, while employees working in the retail network and at the Szeged call center were able join the program in an interactive manner via online streaming.
The presentations and workshops were recorded so that those on fixed schedules and other interested staff could watch them later. At Yettel, personal growth is not limited to a single week. Home office Fridays are "Meeting-light Fridays" which means that the company wants colleagues to organise fewer meetings and proactively seek out activities for self-learning and development on these days.
At the end of the Learning Week, participants were given a detailed feedback questionnaire to evaluate the presentations and workshops from various aspects and to share their constructive suggestions for the future.
"Based on the direct feedback and interest, we consider the Learning Week a success. One area for improvement is to reduce the length of the 1.5-hour activities to 80 or 55 minutes, when we put together next year's program. At the same time, the thematic structure and the Tuesday to Friday schedule with closing sessions available also from home office proved to be a great concept, given that every Monday and Friday are home office days at the Yettel HQ," said Enikő Szalai.