Business


on new levels
5G mobile private network for companies.
We expect security, easy scalability, exceptional reliability, and near real-time speed from our corporate internal network.
Yettel's 5G Mobile Private Network (MPN) can provide all of this without the need for wires. Join us confidently on the path to the future.
A stable, well-functioning network
is not utopia.
Imagine that it works smoothly - so you can focus on strategic decisions. Leave the rest to 5G MPN.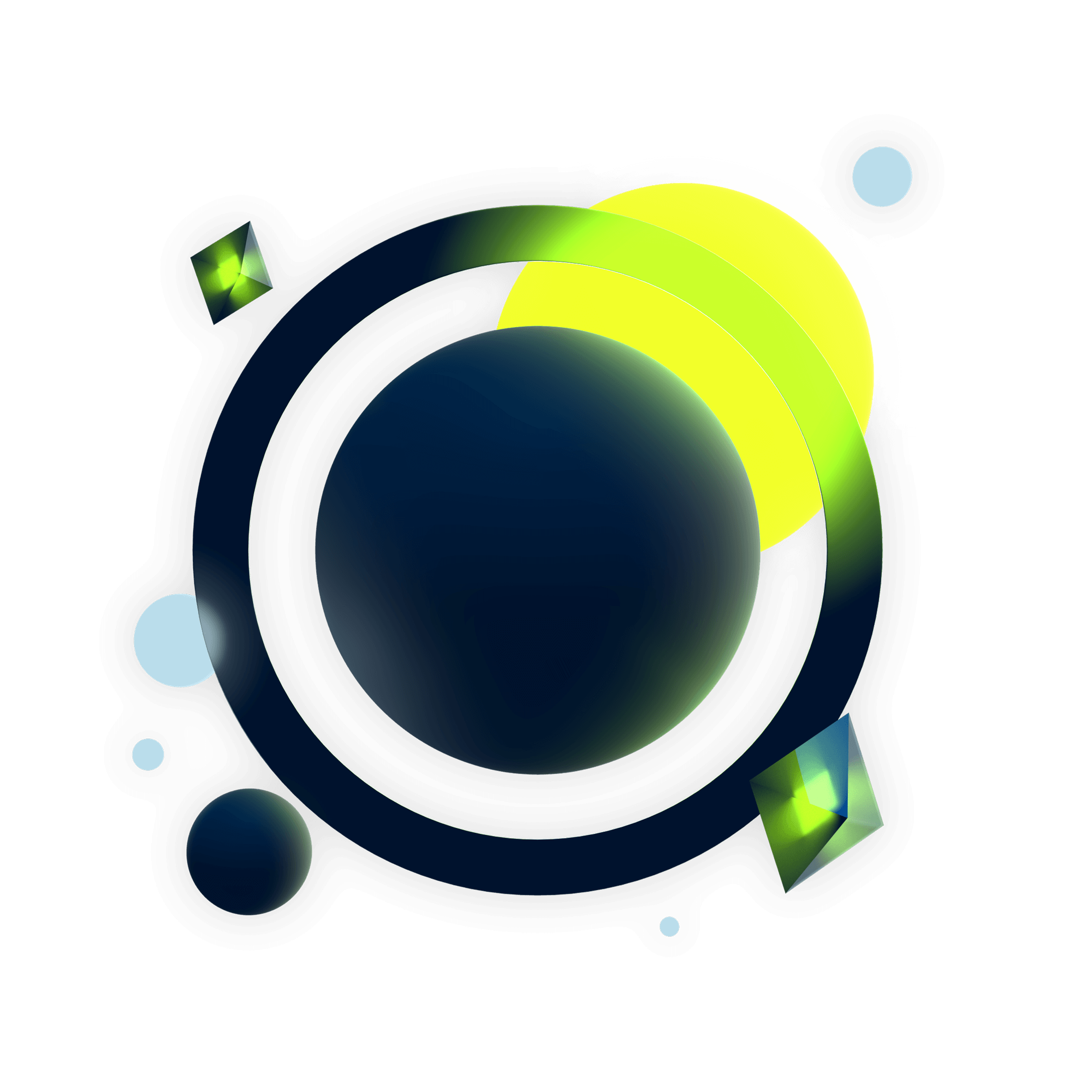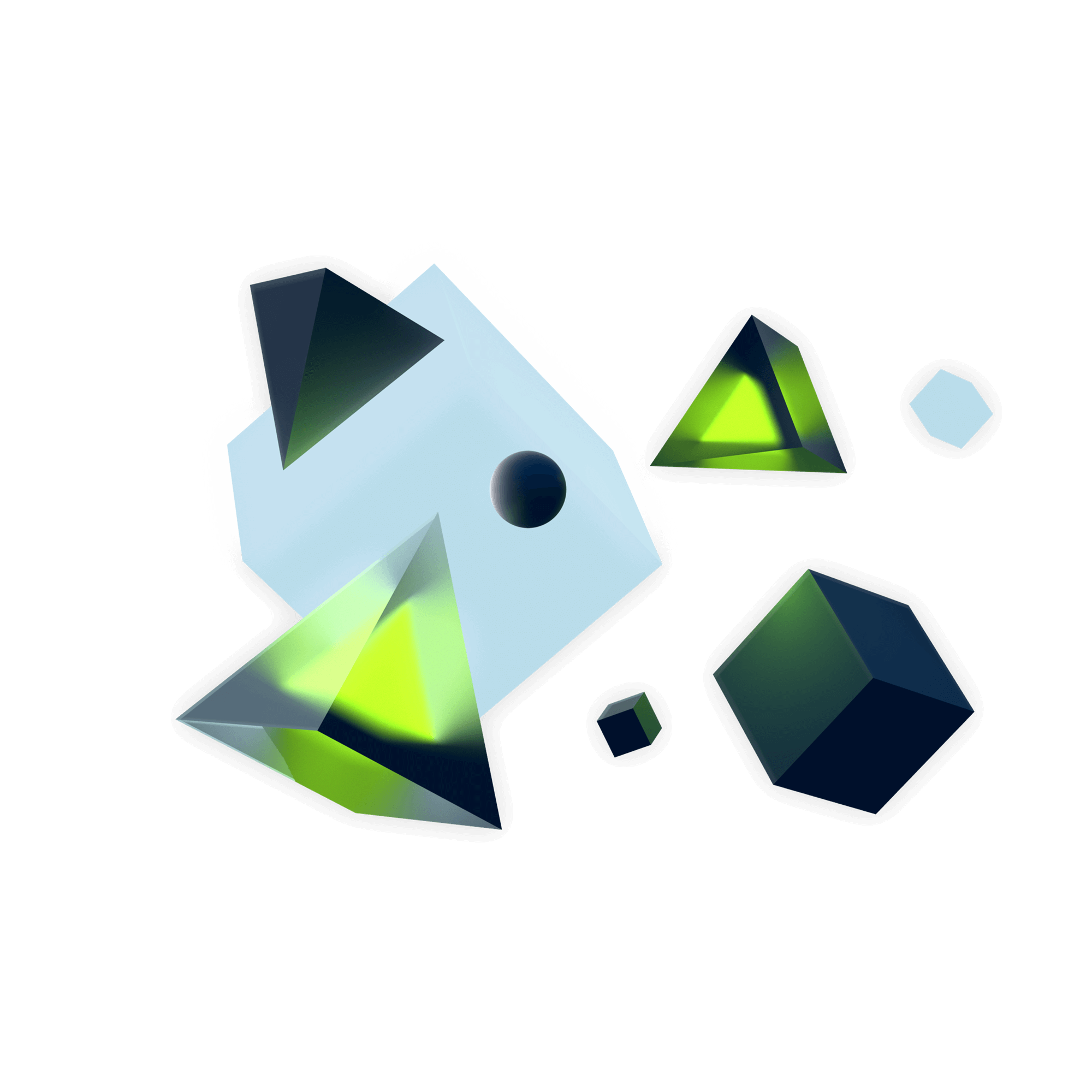 Why choose Yettel's
5G MPN solution?
What do Yettel's network experts offer you?
Assessment
We assist our clients in conducting a thorough assessment to determine their specific needs and expectations regarding the 5G MPN network. This includes factors such as the size of the area, the number of users, data requirements, and business objectives.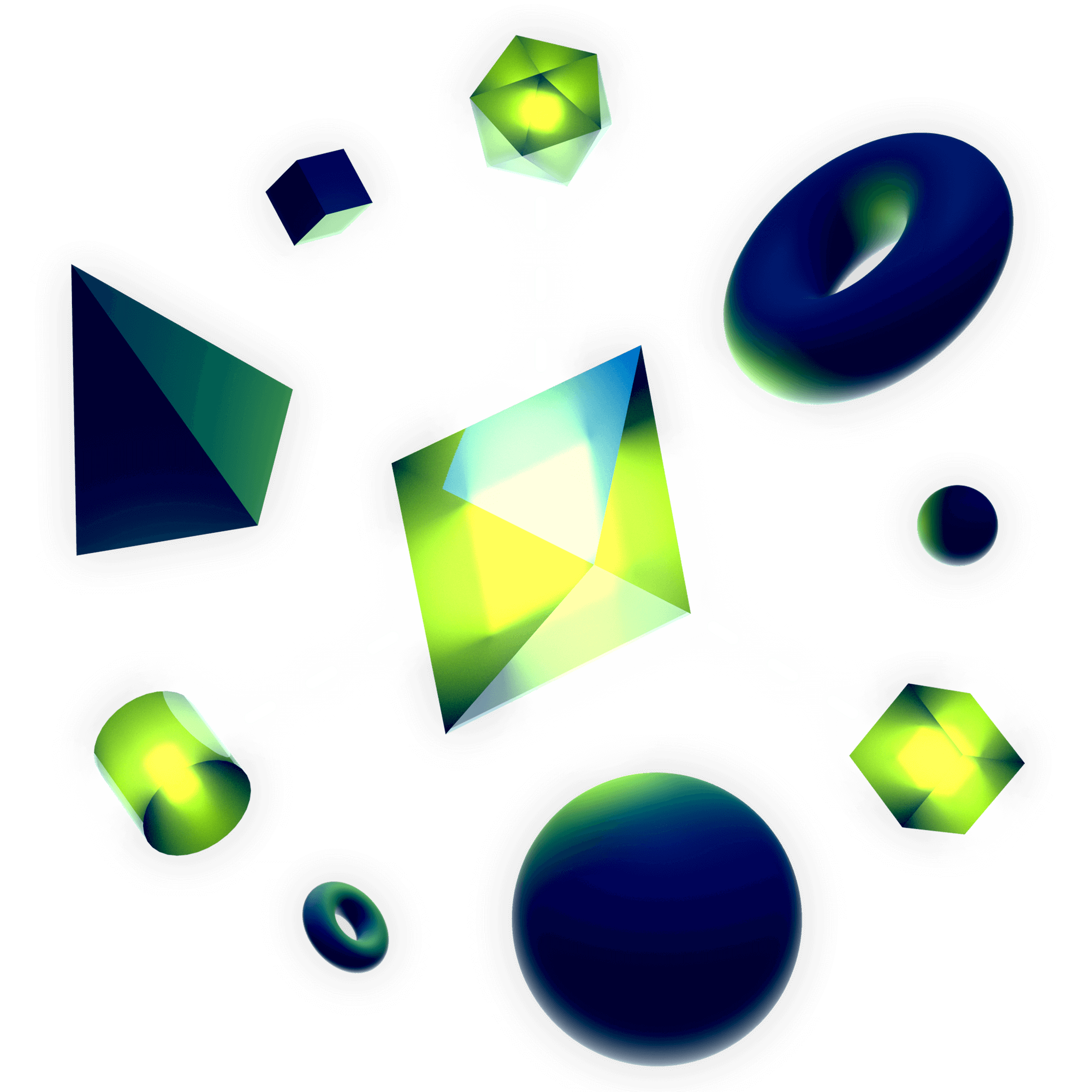 Network Design
Our experts help clients design an appropriate 5G MPN network tailored to their business needs. This involves determining coverage areas, establishing network topology, selecting frequency bands, and mapping out infrastructure requirements.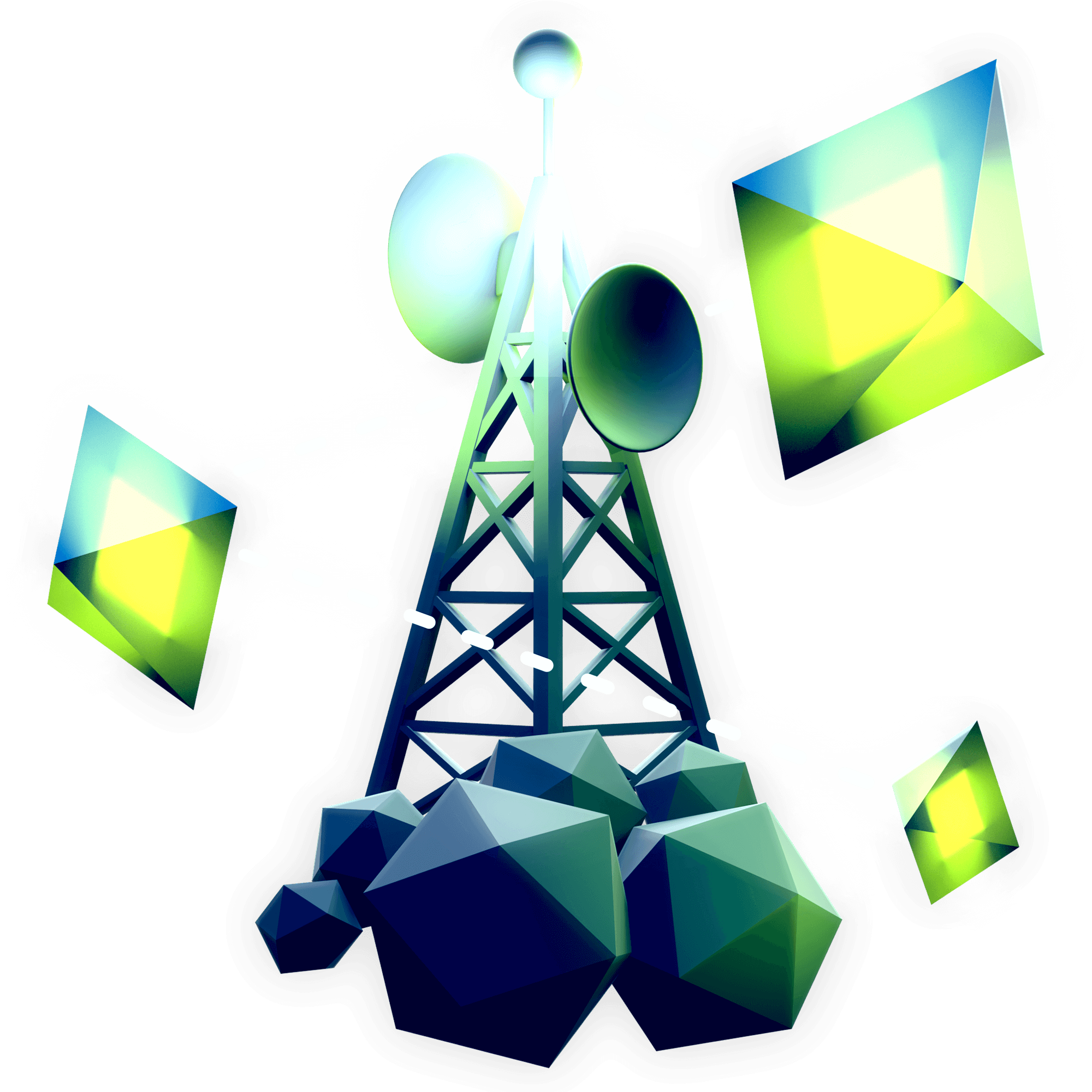 Deployment
We support clients in deploying the 5G MPN network in their designated areas. This includes installing 5G base stations, setting up network infrastructure, and configuring necessary devices. Our experts oversee the deployment process and ensure proper functioning.
5G MPN


- The versatile network

Future belongs to wireless networks: Enterprise management, robotics, IoT devices, artificial intelligence - every development opportunity requires the flexibility and scalability offered by 5G MPN. Here are a few examples of the possibilities it provides.
Due to its reliability, the application of 5G MPN helps optimize the operations of supply chains. Real-time data, visibility, and transparency enable logistics companies to provide a higher level of customer service.
5G MPN network provides fast and reliable connectivity, allowing logistics companies to optimize their operations and reduce delivery times. With 5G MPN, logistics companies can track their fleet and shipments in real-time, enabling them to quickly respond to changing circumstances.
More information - Enhanced security
Deploying sensors and IoT devices that provide valuable information is much easier within the 5G MPN network. Real-time monitoring of vehicles and equipment, along with the utilization of data derived from it, significantly reduces accidents and improves overall safety.
5G MPN network helps logistics companies reduce costs by improving efficiency. Real-time data analysis and monitoring enable logistics companies to optimize their operations, reduce waste, downtime, as well as fuel and maintenance costs.
By improving visibility and transparency, 5G MPN networks assist logistics companies in enhancing the customer experience. With real-time tracking and monitoring, logistics companies can provide accurate and up-to-date information to customers regarding their shipments, inventory levels, and other key metrics.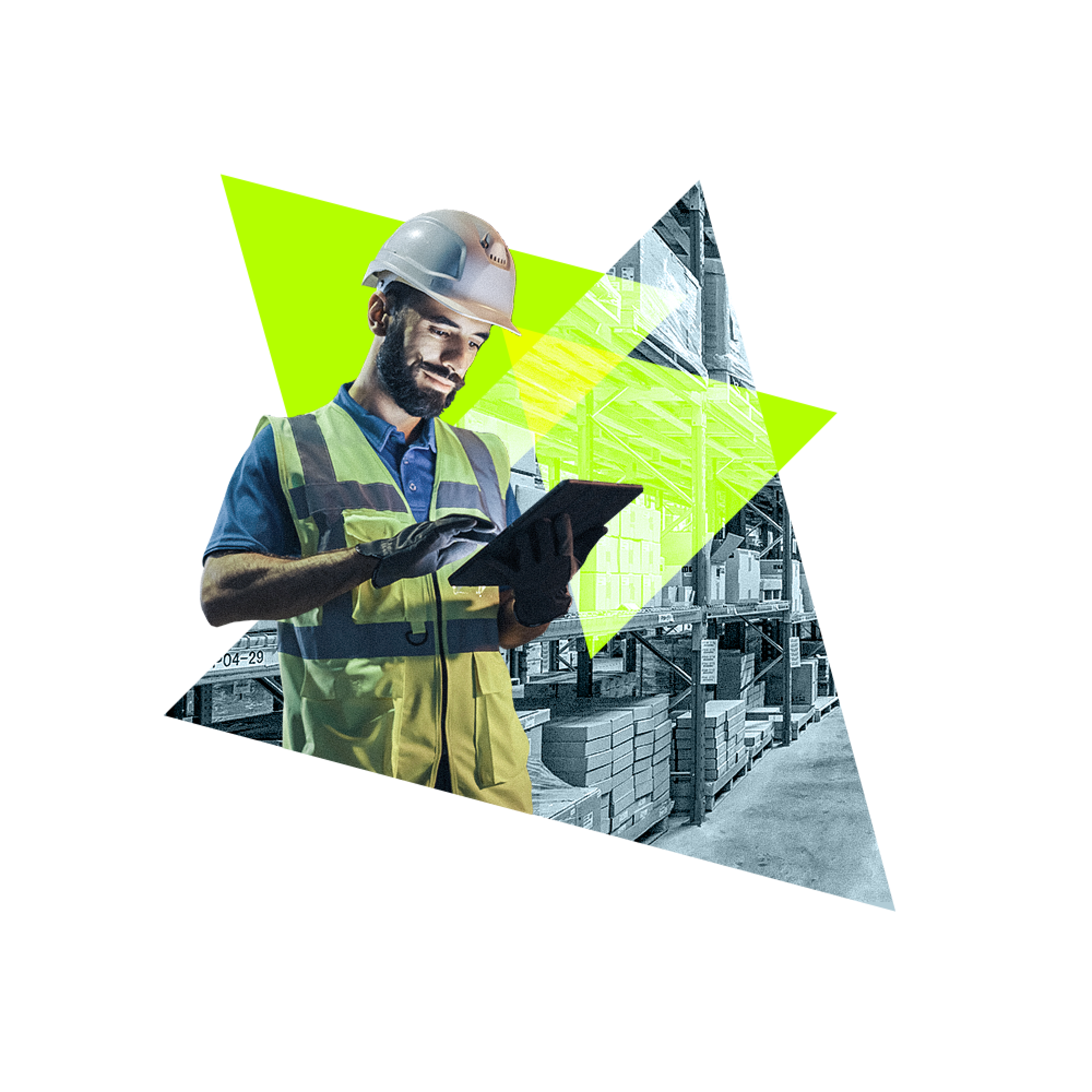 With 5G MPN technology, real-time data analysis, inventory updates, faster payment processes, and data-driven personalized promotions can be realized, significantly improving the in-store and online shopping experience.
Smart inventory management
5G MPN network enables real-time tracking of inventory, facilitating optimization of inventory management processes. Sensors and RFID tags provide real-time information about product movements and stock levels, opening the way to automate reorder processes.
Personalized shopping experiences
Using 5G MPN, retailers can personalize the shopping experience for their customers using augmented reality (AR) and virtual reality (VR) devices. For example, with AR, customers can visualize how furniture would look in their homes before making a purchase.
5G MPN enables mobile payments, reducing waiting times and improving customer satisfaction. Customers can scan items and make payments using their mobile devices without having to queue at traditional cash registers.
Sensors and cameras connected to the 5G MPN network can track product movements on store shelves, facilitating optimization of pricing and product placement.
Enhanced customer service
5G MPN contributes to improving the customer experience through real-time chat applications and chatbots. For example, customers can chat with sales representatives, request product recommendations, or get immediate answers to their questions using their mobile devices.
With 5G MPN, retailers can create virtual storefronts accessible from anywhere in the world. Through AR and VR, attractive virtual stores can be built, allowing customers to visit them from the comfort of their homes.
Retailers using 5G MPN can target their customers with location-based advertisements and personalized messages based on their preferences, behavior, and location. They can send personalized offers and promotions to shoppers as they move through the store using beacons and other sensors.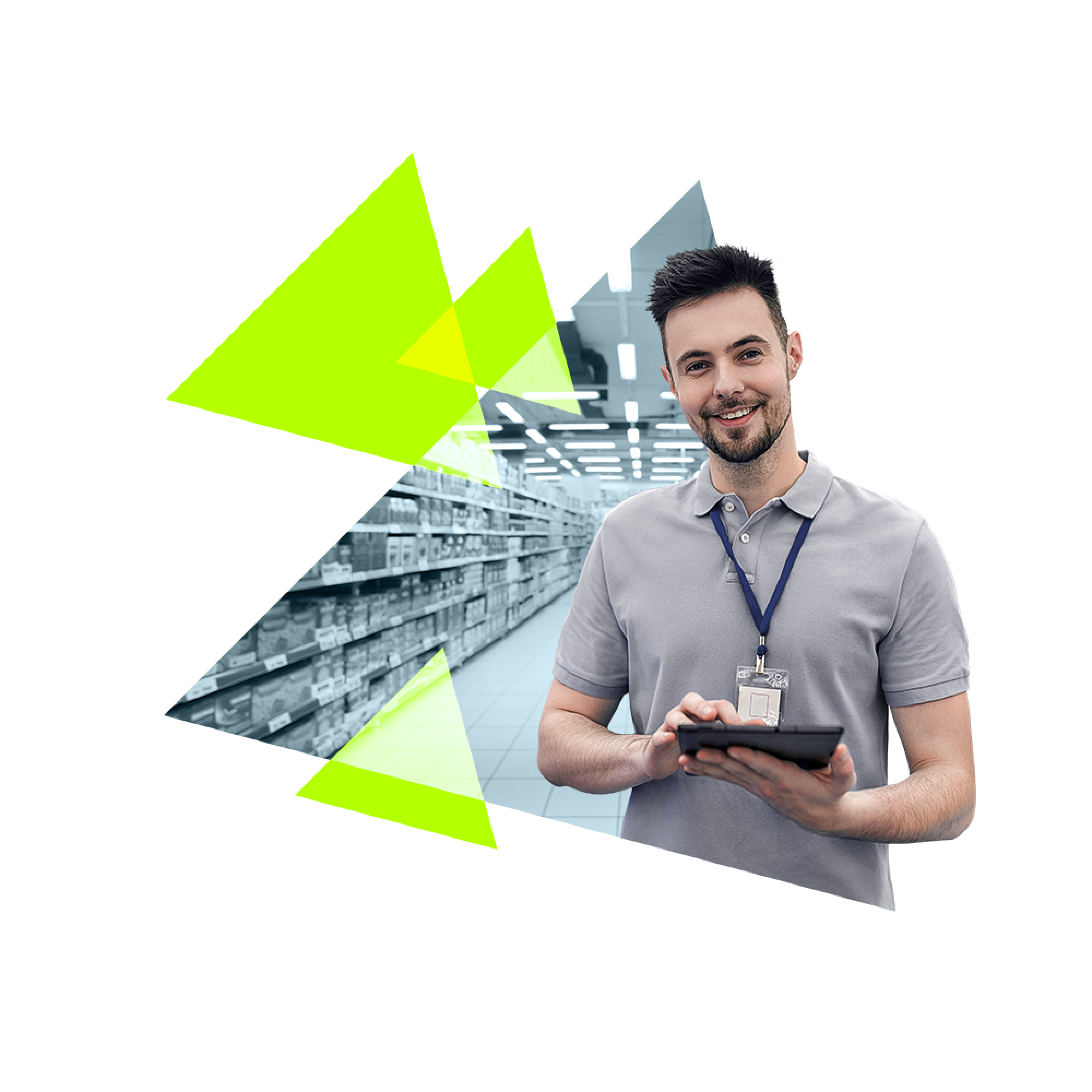 The low latency, high-speed, closed connectivity provided by 5G private mobile networks (MPNs) paves the way for advanced technologies such as robotics, augmented reality, and predictive maintenance in manufacturing. The lightning-fast wireless network offers increased security and protection for critical manufacturing processes and data.
With 5G MPN, manufacturers can detect equipment failures using sensors and analysis before they occur. This reduces downtime and maintenance costs while improving overall efficiency.
5G MPN network enables the creation of smart factories where machines and equipment connect to the network and communicate with each other. This helps optimize manufacturing processes, reduce costs, and make quality control more efficient.
Augmented Reality (AR) and Virtual Reality (VR)
5G MPN network supports AR and VR applications, which can be used for training purposes as well as remote assistance and maintenance. For example, technicians wearing AR glasses can receive real-time instructions while repairing equipment.
Real-time monitoring and control
5G MPN network allows for real-time tracking and control of manufacturing processes. Operators, for example, can remotely control machines, monitor equipment performance, and make real-time adjustments to manufacturing processes.
5G MPN network enables robotics and automation in manufacturing, which can contribute to increased productivity and reduced labor costs. Manufacturers, for instance, can use 5G MPN to control autonomous robots that transport goods and materials within the factory.
Supply chain optimization
5G MPN network facilitates real-time tracking of goods and materials across the entire supply chain, helping manufacturers optimize their logistics operations, reduce costs, and improve efficiency.
Mobile collaboration and communication
5G MPN supports mobile collaboration and communication tools that enhance communication among manufacturing teams and ensure everyone is on the same page. For example, team members can collaborate in real time and make decisions through video conferencing.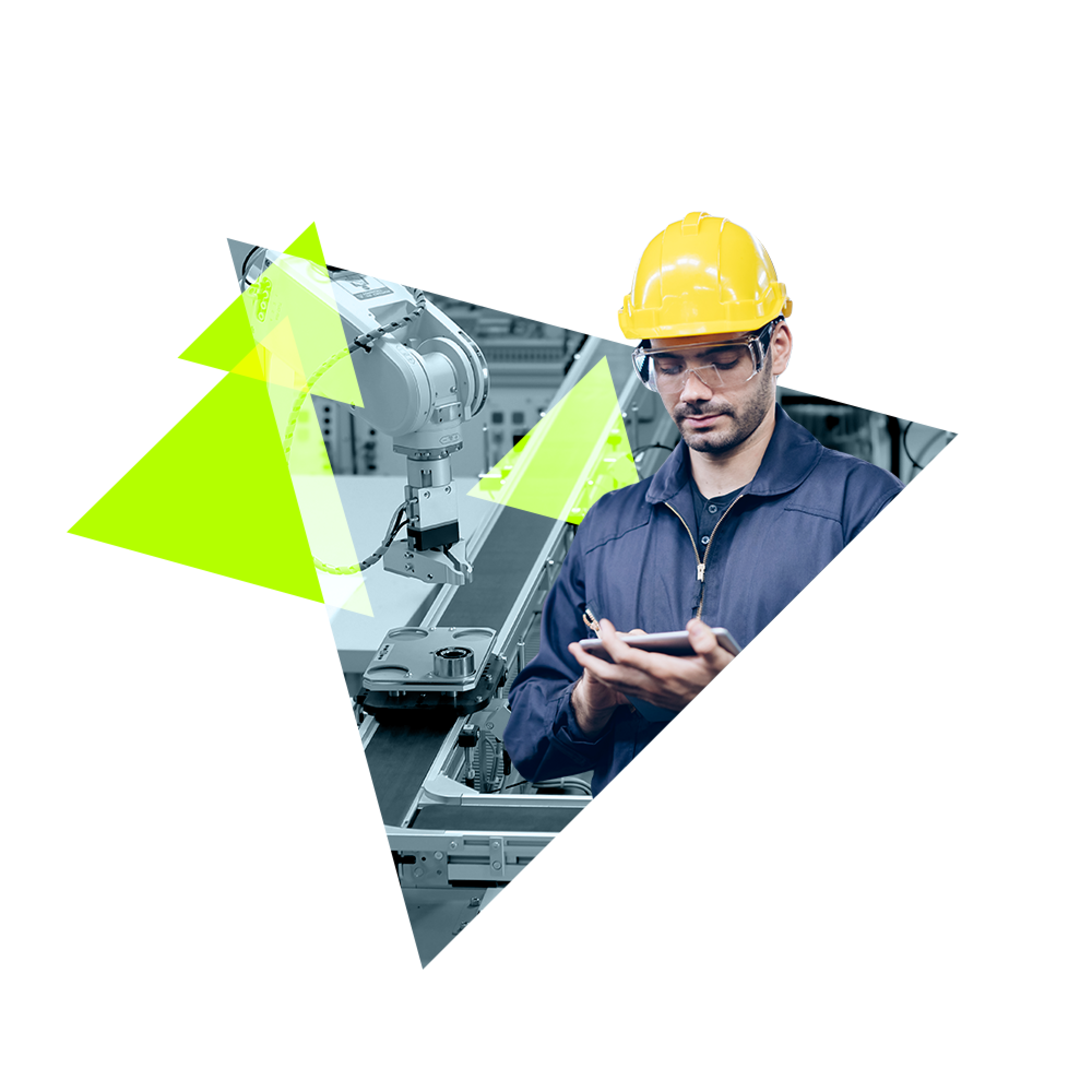 With the help of 5G private mobile networks (MPNs), farmers can access real-time data, allowing for more precise and efficient use of resources, remote monitoring and control of equipment, thereby reducing environmental impacts.
5G MPN network supports precision farming, where farmers monitor crop and soil conditions in real time using sensors and analytics. This helps optimize irrigation, fertilization, and other farming practices, leading to higher yields and lower costs.
5G MPN network enables autonomous farming, where machines and equipment connect to the network and can communicate with each other. This increases efficiency, reduces labor costs, and improves yield.
Analyzed data collected by sensors helps monitor the health and behavior of livestock, typically leading to a decrease in the frequency of disease outbreaks, improved animal welfare, and increased productivity.
5G MPN network allows for real-time monitoring of crops, helping farmers in early detection of pests, diseases, and preventing crop loss.
Real-time crop observation
5G MPN network enables real-time observation of crops, providing detailed information about the condition and development of plants. With sensors, parameters such as soil moisture, temperature, humidity, and other important factors can be easily monitored.
With 5G MPN, farmers can use predictive analytics to anticipate changes in weather patterns and other environmental factors, allowing them to modify their farming practices accordingly. This helps reduce the risk of crop loss and increase yield.
5G MPN network enables smart irrigation when farmers use sensors and analytics to optimize their water usage. This leads to more efficient water use, cost reduction, and improved yield.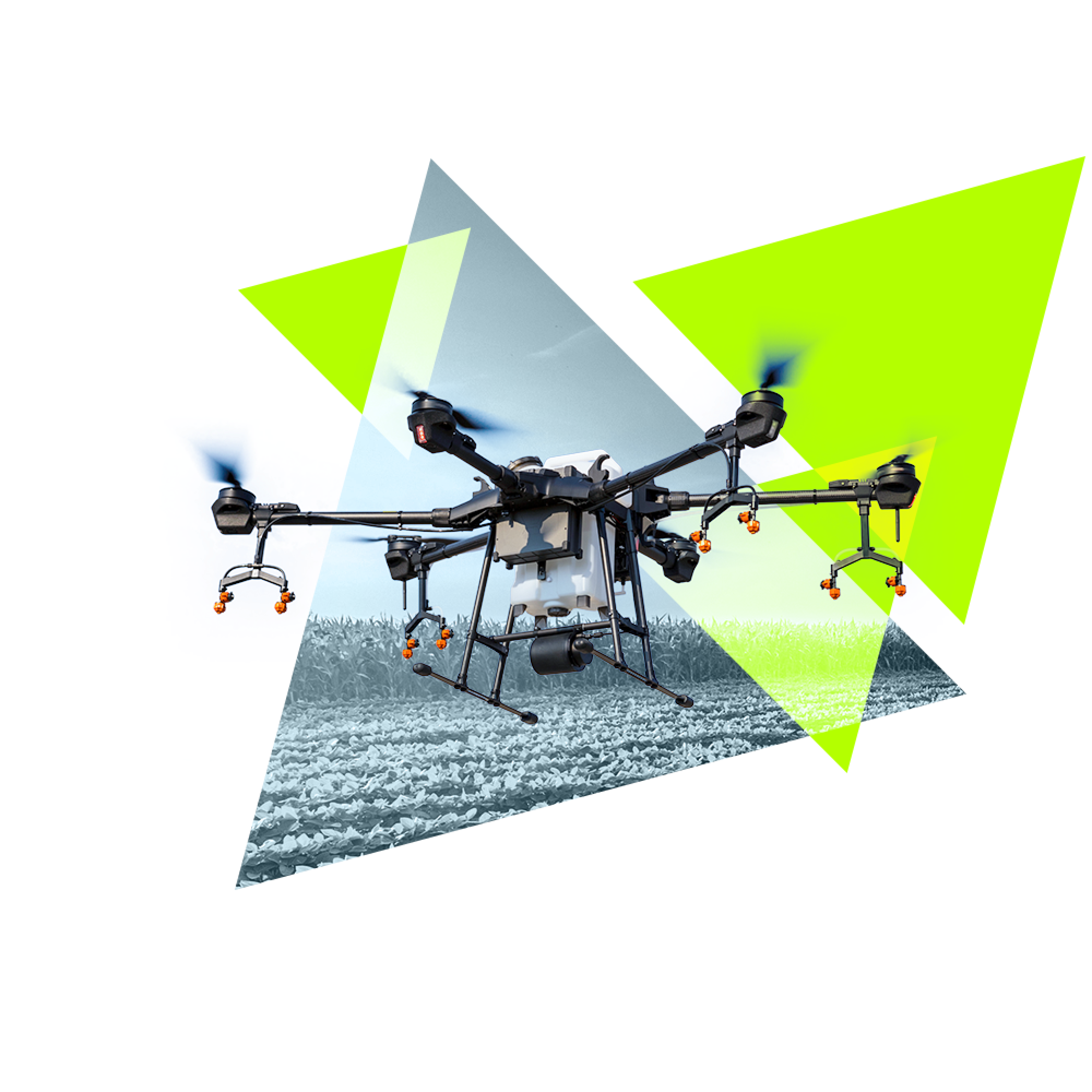 With the help of 5G MPN, energy companies can more efficiently utilize smart grid technologies and renewable energy sources, improving sustainability and reducing carbon dioxide emissions. Additionally, it enhances their emergency response capabilities, making them more flexible.
Utility providers can monitor and control their electrical grids in real-time using sensors and analytics. This improves grid efficiency, reduces costs, and increases reliability.
5G MPN enables remote device management, allowing utility providers to monitor and maintain their equipment, such as power plants and transmission lines, from a central location using sensors and analytics. This reduces maintenance costs and improves equipment reliability.
With 5G MPN, equipment failures in utility infrastructure can be predicted in advance using sensors and analytics. This reduces downtime, maintenance costs, and improves overall efficiency.
By utilizing sensors and analytics in real-time, utility providers can monitor and optimize their energy consumption. This reduces waste, costs, and improves energy efficiency.
5G MPN allows for remote monitoring, enabling utility providers to use drones and other remote sensing technologies to inspect their equipment, such as transmission lines and pipelines, from a safe distance. This improves safety and optimizes inspection costs.
Augmented Reality (AR) and Virtual Reality (VR)
5G MPN network supports AR and VR applications, which can be used for training purposes as well as remote assistance and maintenance. For example, technicians can use AR glasses to receive real-time instructions while repairing equipment.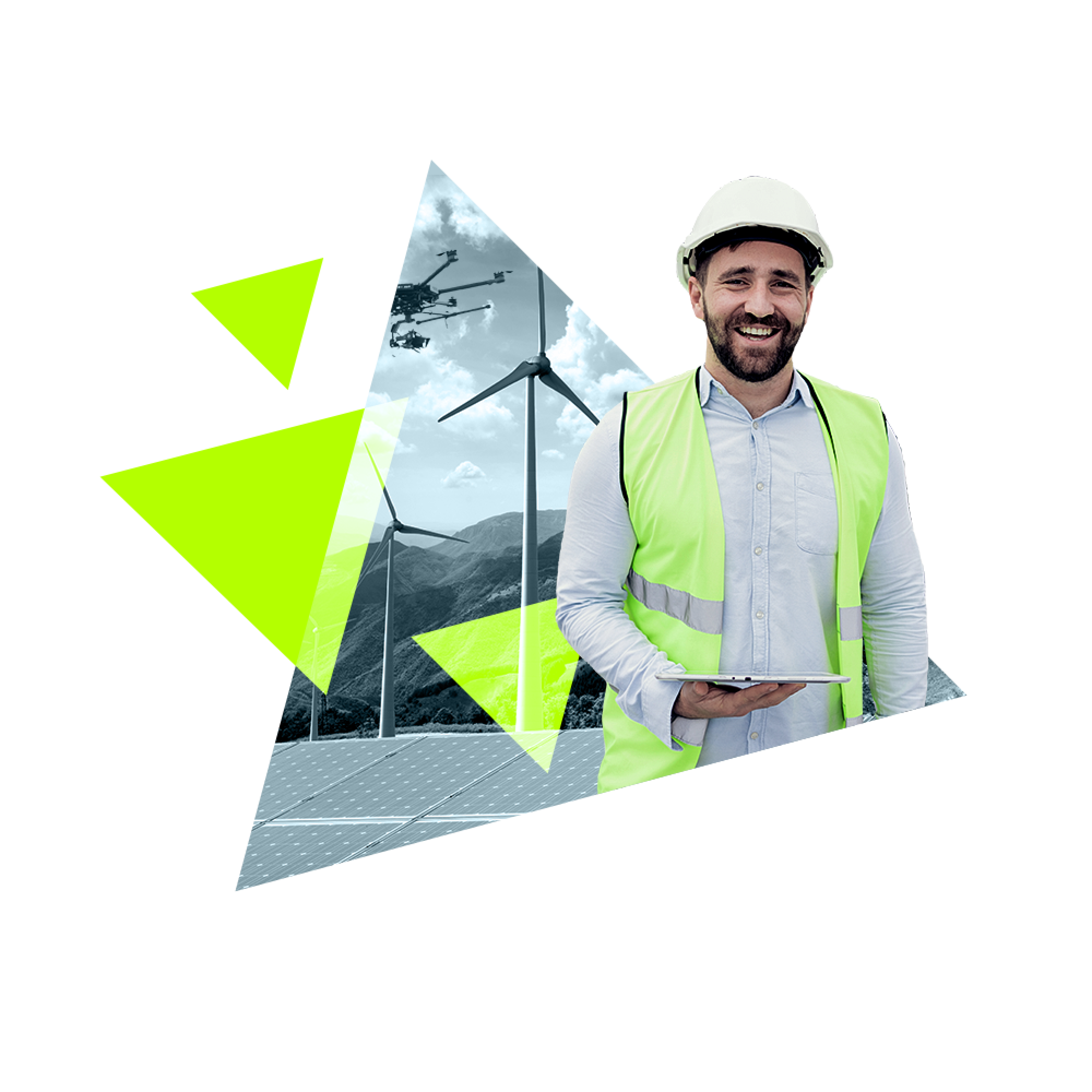 Drones
With real-time high-resolution video streaming, remote control, and collaboration among drones, 5G-compatible drones can be used for research and rescue missions, infrastructure inspections, and package delivery.
Autonomous Vehicles
5G MPN technology enables faster and more reliable communication between autonomous vehicles, improving safety and efficiency. Vehicles can anticipate and avoid potential hazards on the road and communicate with other vehicles for traffic optimization.
Digital Twins
The high bandwidth, low latency, and reliability of 5G MPN support seamless communication between physical devices and their digital twins, which are precise virtual replicas. This enables faster decision-making and more accurate predictive analysis.
Computer Vision
Computer Vision is an area of artificial intelligence that enables machines to interpret and analyze visual information from the environment. 5G MPN supports real-time processing and transmission of high-resolution visual data.
IoT Sensors
The high bandwidth and low latency of 5G MPN support seamless and reliable data transmission for IoT sensors, enabling faster decision-making, predictive analysis, and optimization of operations.
Augmented and Virtual Reality
Augmented Reality (AR) and Virtual Reality (VR) technologies provide immersive experiences, and 5G MPN allows for the seamless integration of AR and VR applications. This enables remote collaboration, video conferencing, online training, and virtual entertainment.
We help identify the operational challenges within your company and find answers to the questions that arise. Contact us!
Test the possibilities of 5G with us even during operation.